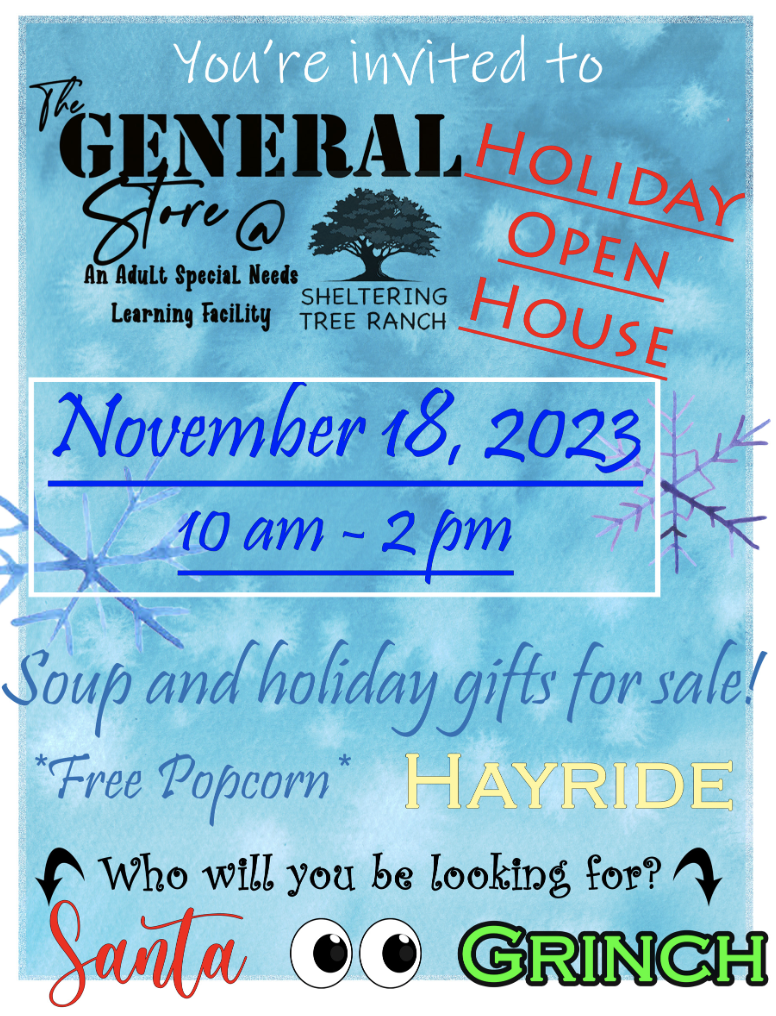 Holiday Open House
Come experience some Christmas joy at Sheltering Tree Ranch! Our festivities will take place on November 18th from 10 AM-2 PM.
We will have soup and holiday gifts for sale along with free popcorn and a hayride you won't want to miss!
Bring the whole family and take pictures with our special guests, Santa and the Grinch!
Cultivating Abilities in Disability
Sheltering Tree Ranch is a public 501(c)(3) education, scientific, and religious organization dedicated to providing a supportive environment for children and adults with unique challenges through our autism & learning challenge education center.
Established in Savannah, TN in 2007, we provide intensive and individualized instruction programs focusing on whole-child and adult development. We are also able to provide engaging outdoor activities and host awareness raising events on the ranch grounds with the help of our local community. Our goal is to help each person achieve their God-given potential with a strong support network of families, staff, and the greater community.
Mission Statement
To dedicate ourselves to Christ by partnering with parents to develop skills, education, and character in a safe and caring learning environment while growing in knowledge and wisdom through God's abundant grace.
Our Vision
Sheltering Tree Ranch seeks to be an area leader in providing hope and education for parents, children, and families who are in need of a plan to help support the educational, spiritual, physical, and behavioral needs of their child with learning challenges. Our goal is to foster relationships among our families and community that will provide a network of support to help each person achieve their full God-given potential.
Our Goals
Help each student acquire age appropriate social and emotional understanding of others

Be a resource for parents and other persons interested in learning about disabilities

Exceed parental expectations with regards to their child's education

Help each person acquire the skills that lead to a productive and fulfilling life

Help each student learn and utilize verbal and non-verbal communication skills and understand the communication of others

Provide one-on-one instruction when necessary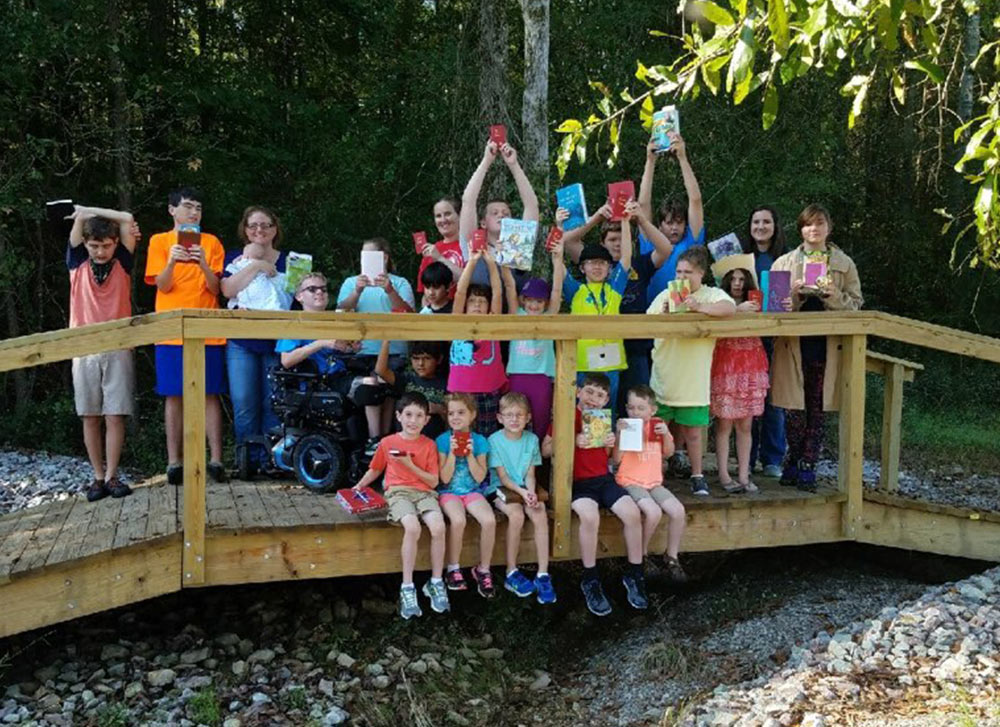 Learn more about how you can enroll your child or an adult or support our mission when you contact us at 731-925-2922 today!
Sheltering Tree Ranch is Tobacco and Alcohol Free