Programs Calendar August 2020
Summer School starts June 1st and will end of June 30th.
Field of Friends volunteer meeting scheduled for March 18 will be rescheduled for a later date.
Barn Buddies will be cancelled until May.
Field of Friends games will be rescheduled. When the Parks and Recreations Department reopens the ball fields we will set a new date.
Field of Friends player shirt pickup date will be determined at a later date.
Field of Friends
In 2015, Sheltering TR organized its first baseball series called Field of Friends. Each year, we hold the Field of Friends baseball series at 4 Fields in Savannah, where over 80 players storm the fields for six weeks out of the year and players with special needs are partnered with helper players. This exciting event is free to the players and open to the community thanks to the generous contributions of our sponsors. Local churches also take this opportunity to feed players, volunteers, and spectators at no charge. Field of Friends is an excellent way to get to know our organization while bringing our exceptional students and other individuals with unique challenges together with the larger community.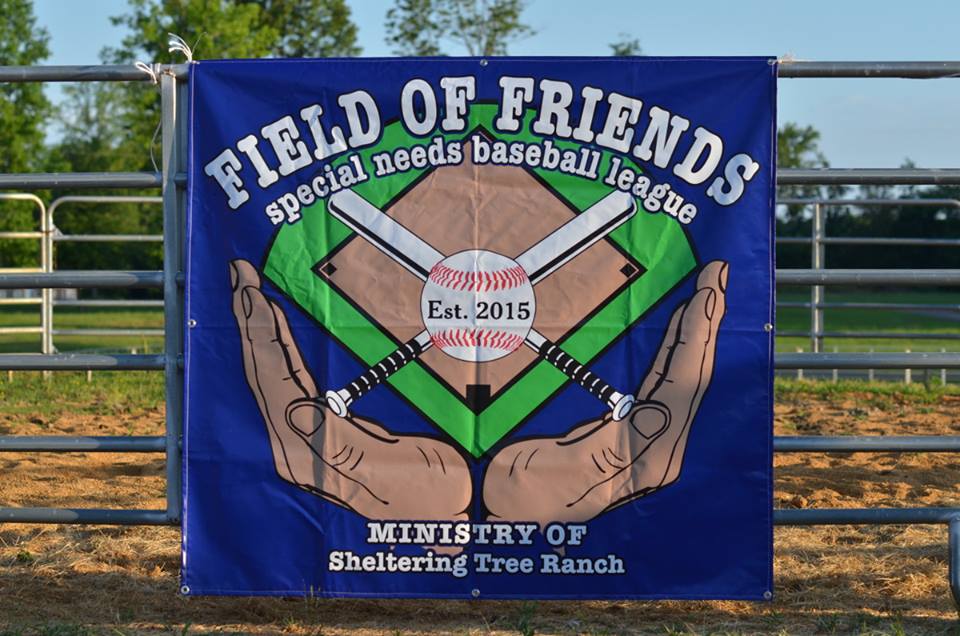 Open Ranch
Every month in the warmer seasons, we host our exciting Open Ranch event right here at Sheltering Tree Ranch! The event is held monthly on a Saturday with fun and free activities open to the community including horse painting, golf cart rides, horseback riding, fishing, bike riding, and so much more. We welcome everyone in the community to come and share in the beauty and joy we nurture at Sheltering Tree!
Movie Night
Open to the community, our monthly summer and fall movie nights are a wonderful way to experience the ranch! We serve popcorn and drinks for all attending and set up an inflatable movie screen behind the barn for a one-of-a-kind outdoor movie experience. Because of the generous donations from our supporters, Movie Night is provided at no charge.
Karaoke Night
During the summer and fall, we host a fun-filled karaoke night packed with songs and laughter! All music is screened prior to the event to ensure every song is appropriate for the setting and all ages. Karaoke Night is also provided free of charge thanks to the generous donations from our supporters.
Date Night
We know how tough it can be for parents to find quality time together, so we hold an annual date night that provides parents with an opportunity to reconnect with, and focus on, one another. Date night is held in October each year in the bunkhouse with dinner and a movie provided and childcare available in the school building. Generous donations from our supporters make Date Night possible at no charge to the families.
Summer Program
Summer is an exciting time at Sheltering Tree, packed with tons of fun events including our big Summer Program! This event is open to current students, waiting list families, and others in the community and lasts for 7 weeks. Families can choose to participate for 4 days, 3 days, or 2 days of fun activities for kids that enhance learning in both academic areas and social skills.
Church Services
We understand that people with special needs are not always quiet, and families sometimes do not attend church because they are afraid their loved one will be loud during church service. Here at the ranch, that is okay! We understand and welcome everyone! We hold church services every Sunday, starting at 10:30am unless there is a fifth Sunday, which allows us to have a Sunday to speak at other churches when asked. We welcome individuals with special needs and strive to create an environment that is welcoming and comfortable for families.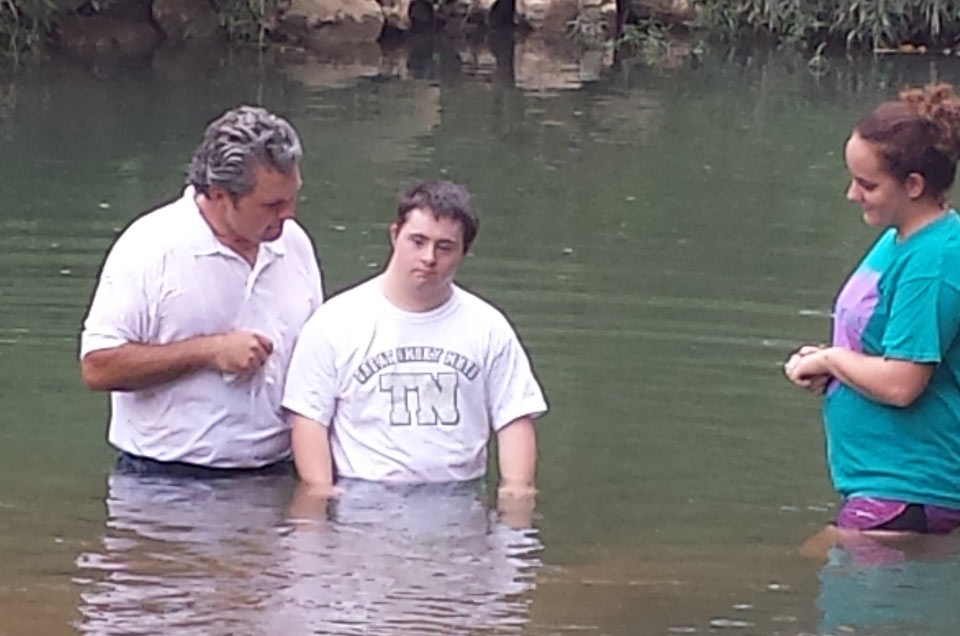 S.E.A. of Friends
Support | Educate | Advocate
SEA of friends is a monthly support and education group formed for families of individuals with special needs. This support program is also held free of charge thanks to the generous donations of our supporters. Our goal through this group is to serve our community, which is why it's always open to the community at large, providing an opportunity for those interested to mingle and learn more about individuals with special needs.
Each meeting consists of two parts- education and support, with a new educational topic highlighted each month for the group to discuss and help to improve the families' lives. These meetings provide an opportunity for families to offer support and hope to one another and allow us an opportunity to work with families who are not already a part of other programs we offer. If we don't have a program or an available space in another program, we can help new families find resources that meet their unique needs.
Open Use
While we host numerous events throughout the year to raise community awareness and build relationships, we want others to feel welcome at the ranch anytime! That's why Sheltering Tree Ranch is always open for fishing and general community use. Everyone is welcome year-round, although we do ask that visitors check in at building 2 during school hours, so we can be aware of who is on the property while students are present.
COMING SOON: SHELTERING TREE RANCH GENERAL STORE
The General Store will provide a supportive vocational learning environment designed to equip our adults with the skills needed to get a job in our community. We will teach and train each person in important work skills, including how to stock shelves, run cash registers, prepare food, and clean up. Our goal is that, in 25 years, every business in Hardin County will have at least one special person employed and contributing to the community. Expected open for the store is Mid-August.
Learn more about our programs or how you can support Sheltering Tree Ranch when you contact us at 731-925-2922 today.